Are you ready to see some houses?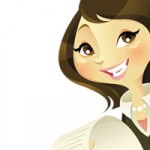 Have you been perusing the Internet and looking for houses online? I'm sure by now you are eager to see the inside of some houses. The wonderful thing about the Internet is we can view many listings online before we even step out the door.
But, how can you tell if the house online is a good one to book an appointment to see and how do you know it is even still available? If you have narrowed down where you want to live, your desired price range and style of home, the best way to fine tune your search a little more is for me to start sending you the newest listings directly from the Toronto Real Estate Board.
I will automatically e-mail you new houses that just come onto the market that match your search criteria and are a good deal. I can tell by looking at the listing whether or not it is priced at market value for what the style and features are. These are the houses that actually might not make it onto the Internet in time that you may want to have the upper hand at seeing!
I just need to know a little more about your wants and needs in a home.
Your wants are your "wish list" the items you would love to have in your new home but could do without such as a fireplace, a covered porch or swimming pool.
Your needs are the items you cannot live without. This could be 3 bedrooms, 2 bathrooms, a garage etc.
Let me know a little more about your specific requirements and I will input your search criteria into my e-mail program and start sending you listings right away.