Am I ready to buy a home in Etobicoke?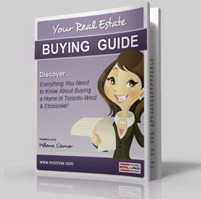 The decision to purchase a home in Etobicoke is a very personal one based on many factors. Besides personal reasons, you also need to look at the local market conditions in Etobicoke neighbourhoods, financing costs and future expectations.
The following list of questions is a great way to get started in your evaluation and help you decide if purchasing a home in Etobicoke is in your near future.
I am always available to answer any questions you may have, contact me or download my FREE Buyer's Guide NOW for even more information about buying a home.
How long do you expect to live in your new home?
How much can you afford to pay each month for housing expenses?
What are the total costs of home ownership? Mortgage payments? Property Taxes? Utilities? Home Insurance?
What additional expenses are required to complete a purchase?
What are your personal preferences regarding the type and/or style of housing you wish to live in?
Do you know the neighbourhoods in Etobicoke you want to live in and are you familar with the house prices in these locations?
Do you have expectations regarding your future employment?
What are your long-term financial goals and personal goals with regards to housing?
You should be able to answer these fundamental questions before taking the next step into home ownership. It will confirm for you, if you have a good sense of what you are looking for and if you are on the right track.
If your answers are clear you are on your way to home ownership then I would be delighted to show you the way and invite you to contact me for the next steps in your home buying journey!