Mimico & New Toronto Market Update for February 2022
Welcome to your Mimico and New Toronto Market Update for February 2022. Are you wondering how the real estate market is performing in Mimico and New Toronto?
Let's take a look at the sold data for freehold home types from August 1 – January 31,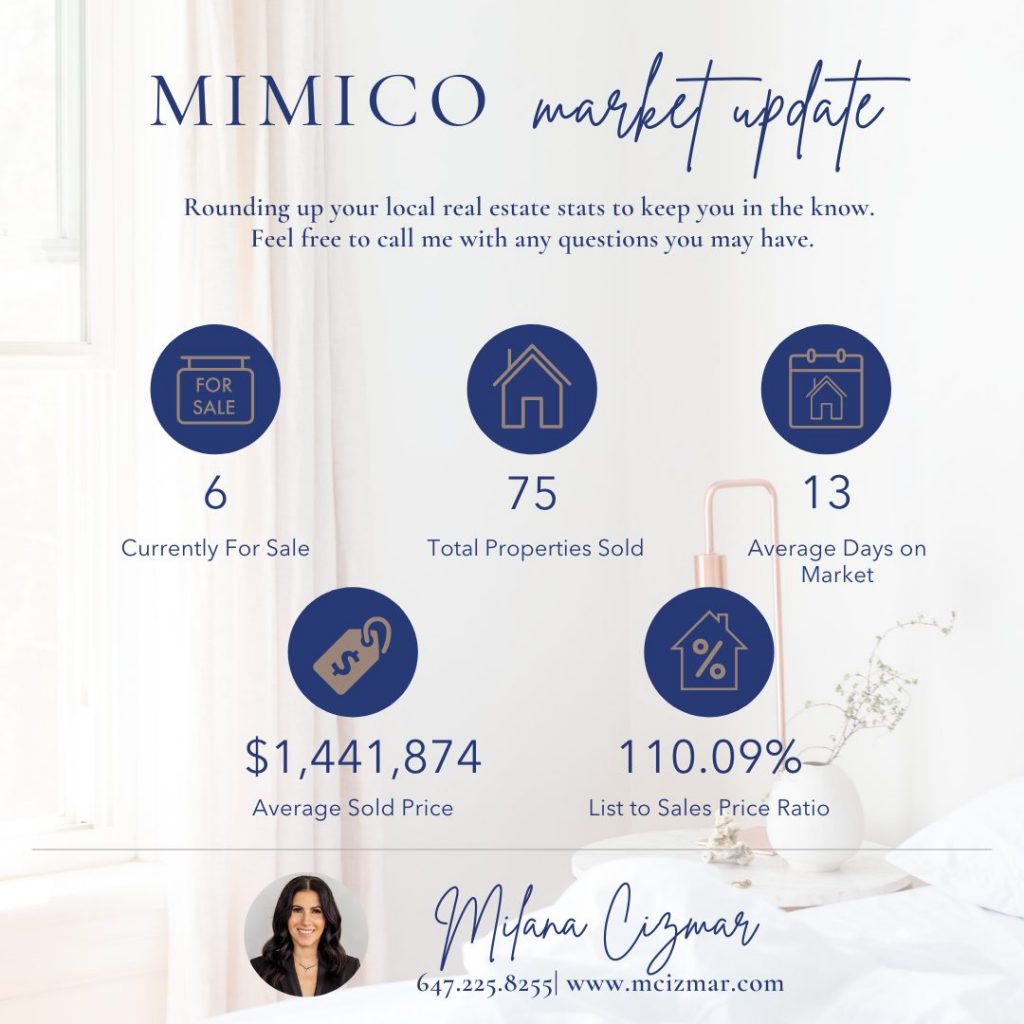 As we move into the second month of 2022, we are still experiencing very low inventory of homes for sale. Currently there are only 6 houses for sale in Mimico. There were a total of 75 homes sold in Mimico in the last 6 months with an average days on market to sell a home of 13 which is one day less than last month's stats. If you missed that market update, you can view it here.
It is very interesting to note the differences in the 2 different neighbourhoods in the last six months. The average sold price in Mimico is $1,441,874.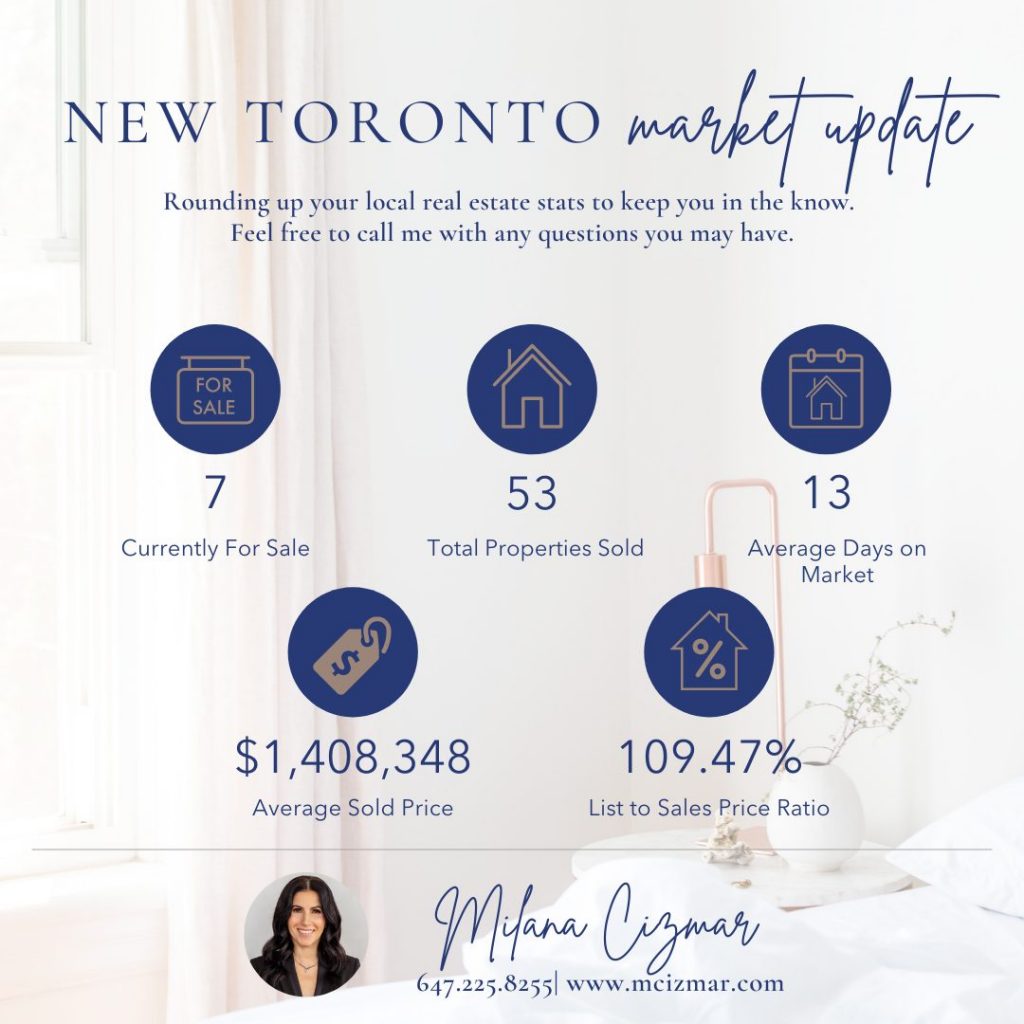 In the New Toronto neighbourhood, there are also only 7 homes currently for sale. The average days on market it is taking to sell a house in New Toronto is 13 which is the same as last month. Demand for homes is still the same in New Toronto.
The average sold price in New Toronto is just lower than Mimico at $1,408,348.
If you are looking to buy a home in Mimico or New Toronto what are you waiting for? The frenzied pace of home sales due to the pandemic is not going to go away anytime soon. My advice is always to buy now before prices continue to climb. The longer you wait the higher the price goes.
Overall both Mimico and New Toronto continues to be very strong Seller's markets. If you are thinking about selling your home in New Toronto or Mimico I would recommend taking advantage of my 3 Part Signature Selling System to set you up for success.
If you find yourself overwhelmed with even the idea of getting your home ready for sale and not knowing what to do first I can help direct you. Knowing what to fix and what to paint is all part of preparing your home for sale before you even get to staging it.
I would be happy to schedule a FREE no obligation consultation to go through your home and tell you exactly what to spend your time and money on. Which fixups will get you the most return on your investment. We will also go through a Comparative Market Analysis of your home to give you an idea of what your home could be worth in today's real estate market. If this sound like something you would be interested in, please book a time with me here to discuss your real estate needs.
For more information on market updates in Mimico and New Toronto please check back again next month. As always I welcome any questions you have about these fabulous etobicoke neighbourhoods or feel free to schedule a time with me here to discuss buying or selling.