Mimico and New Toronto Market Update November 2021
If you are wondering how the real estate market is in Mimico and New Toronto, I have the sold data for you. Let's take a look at your Mimico and New Toronto Market Update for November 2021.
I've compiled the sold data for all freehold home types that sold in the last 6 months from May 1, 2021 to October 31, 2021.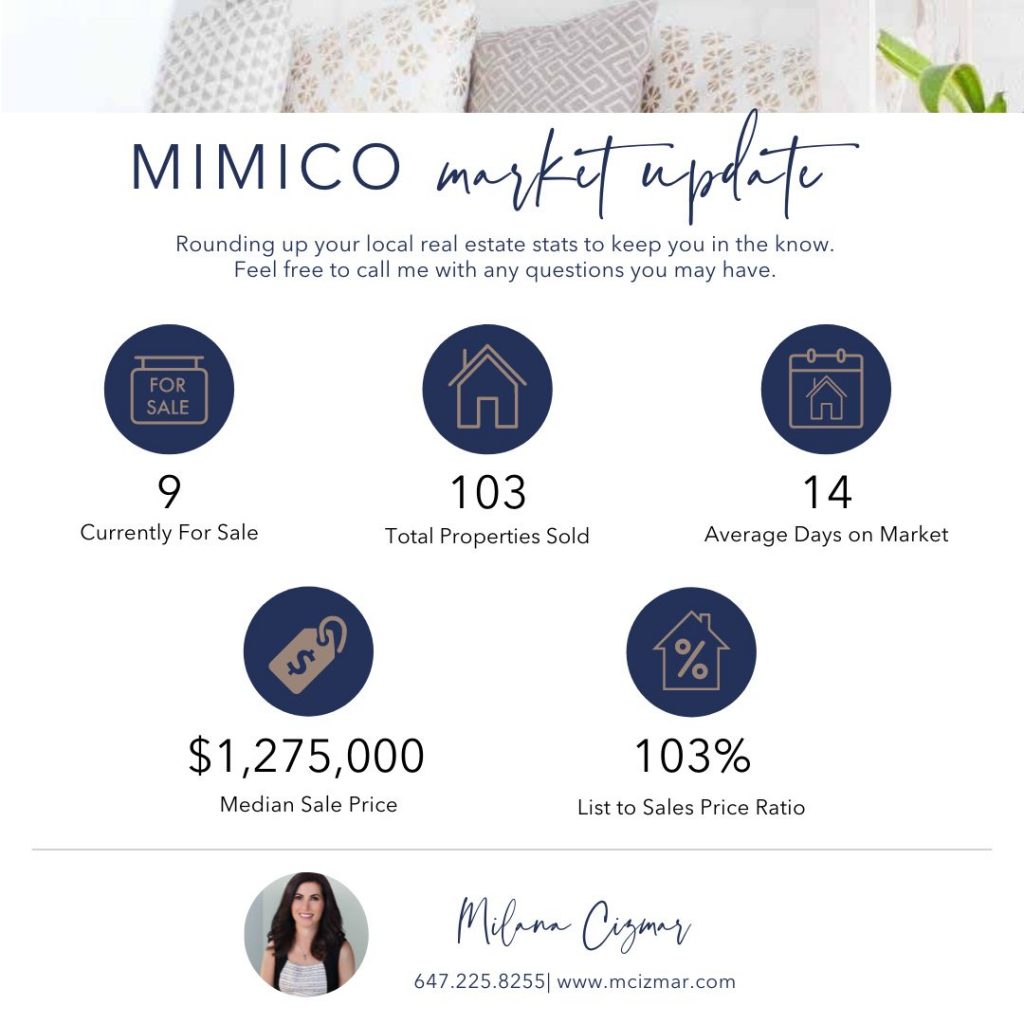 As we move into the colder fall season, inventory across the board in the GTA continues to be low and Mimico and New Toronto are no exception. There were 9,783 sales recorded for October in the GTA at an average selling price of $1,155,345.
Currently there are 9 homes for sale in Mimico. There were 103 homes sold in Mimico in the last 6 months with a slightly longer days on market of 14 compared to last month. If you missed last month's market update, you can view it here.
It is very interesting to note the differences in the New Toronto and Mimico neighbourhoods in the last six months. The median sales price has remained at $1,275,000 in Mimico.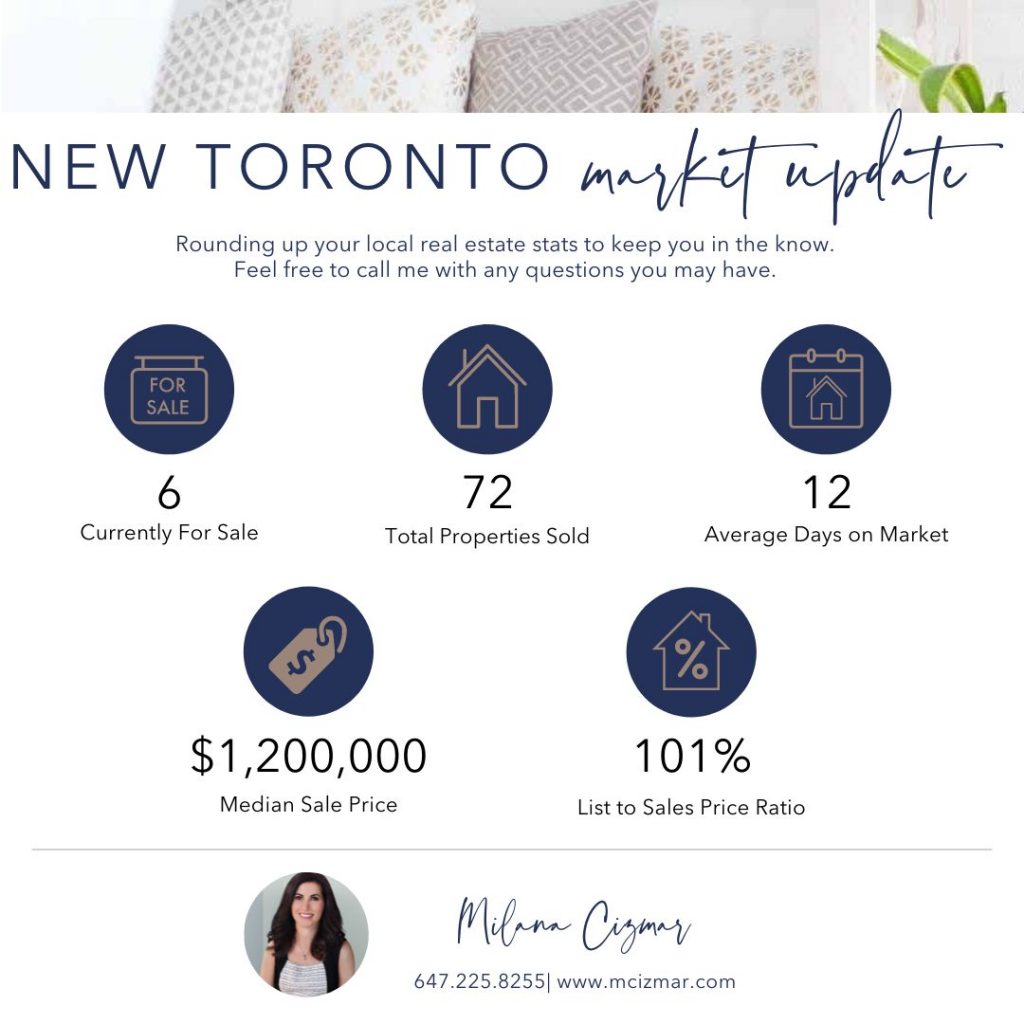 In the New Toronto neighbourhood, there are 6 homes currently for sale, slightly lower than Mimico. The average days on market it is taking to sell a house is 1 day longer at 12. This tells us there is still a lot of demand for homes in the New Toronto neighbourhood.
The average median sales price is the same at $1,200,000 even though the list to sales price ratio decreased 2% to 101%! That really means that homes are being priced much closer to market value than before as they are selling closer to list price and above by only 2%.
If you are looking to buy a home in Mimico or New Toronto, what are you waiting for? Get in touch with me and let's make this a reality for you before prices go up!
The inventory overall in both neighbourhoods is still very much a Seller's market. If you are thinking about selling your home in New Toronto or Mimico now is the time to continue to take advantage of the price increases we have seen all year.
If you find yourself wondering what is all involved with preparing, staging and getting your home on the market please reach out to me to schedule a one on one no obligation consultation. I will take a look at your home objectively through a buyer's eyes and let you know what areas of your home you need to focus on to prepare it for sale. We will go through a Comparative Market Evaluation to see just how much your home could be worth in today's market and take the next steps to get you ready for sale!
There you have it! Your Mimico and New Toronto Market Update November 2021.
Be sure to check back next month to see how the market performed again in New Toronto and Mimico and as always I welcome any questions you have about the New Toronto and Mimico neighbourhoods.