NEW MORTGAGE RULES ARE GOING TO MAKE THINGS A LITTLE TOUGHER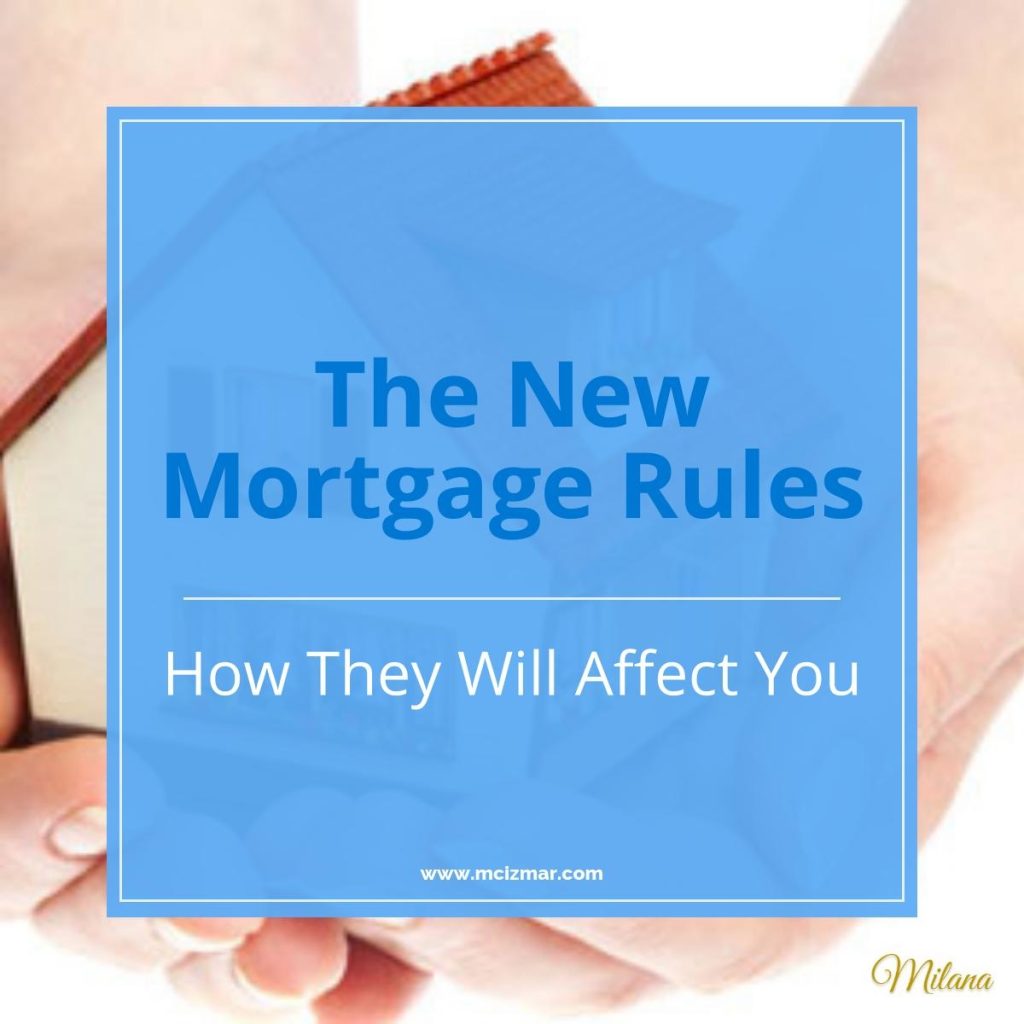 Heard the rumours of the new mortgage rules by the Government of Canada? It could get a little tougher to qualify for a mortgage if you are thinking of purchasing a home .
While the Canadian housing market is stable, house prices have increased tremendously in some markets. To cool the buying frenzy the Government of Canada proposed the following changes. All in an effort to ensure a stable and affordable housing market for all Canadians.
Planing on purchasing a property? This information may affect you:
1. "Mortgage rate stress test" for all insured borrowers:
To ensure new homeowners can afford their mortgages there is a proposed "stress test". Demonstrating if a borrower can still make their payments at a higher interest rate if rates increase. Your payments are affordable today but, have you thought about 2-3 years down the road if they increase? This "test" shows you how much higher your payments will be and if you can still afford to make them.
Effective October 17, 2016, the requirement will apply to all insured mortgages. This includes fixed-rate mortgages with five year terms and more.
Safer lending:
Currently there are differing rules depending on the proportion of value the property is covered for by a loan. Mortgage insurance is required on a loan representing more than 80% value of the property. Putting less than 20% down on a home, you will require mortgage insurance.
As of November 30, 2016, mortgages insured by lenders through portfolio insurance and other low loan-to-value ratio mortgage insurance must meet the same loan eligibility criteria as high loan-to-value insured mortgages.
2. Improving Tax Fairness and Closing Loopholes
Buying and selling a property in the same year? If you are a Canadian resident and it is your principal residence you can use the exemption from capital gains tax on the sale.
An additional measure improves compliance and administration of this tax system when it comes to selling real estate that may or may not be your principal residence if you are a non-resident.
3. Managing Risk and Protecting Taxpayers
The Government is also looking at whether the distribution of risk in Canada's housing system is balanced. They are currently consulting with market participants to find ways for lenders to take on more of the risk.
A potential policy requires lenders to manage a portion of loan losses on insured mortgages that default.
Thankfully these changes will not affect those of you with existing mortgages.