Toronto and Etobicoke Real Estate Market Update for March 2021
Are you wondering how the real estate market did in Toronto and Etobicoke last month?
The March real estate home sales are in and we continue to see record sales numbers, price appreciation and frenzied market pace in Toronto and Etobicoke.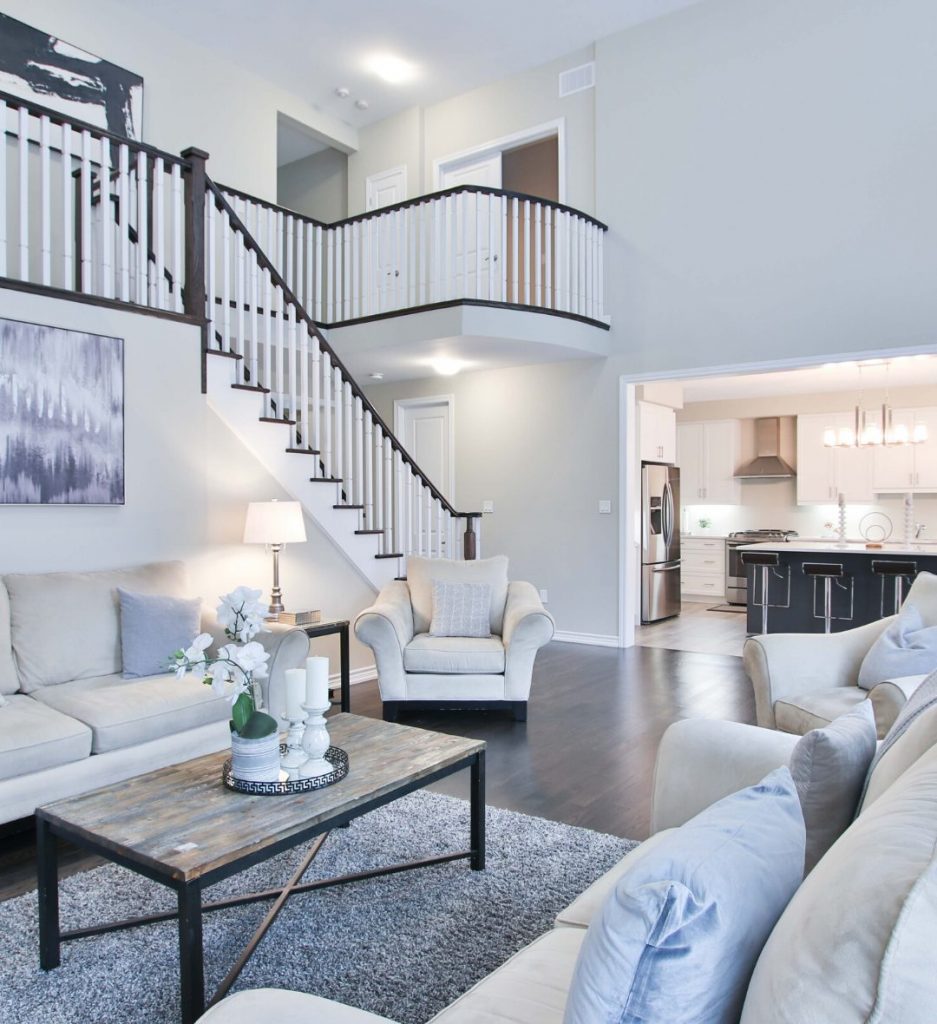 The first quarter of 2021 is over with March completing the real estate story. There were 15,652 home sales in March 2021 – close to double that compared to March 2020! Of course, this is not a fair comparison given COVID-19's market-halting impact mid-March of 2020.
Inventory or lack thereof continues to be the driving force increasing sales prices across the board. February 2021 reported a record fast absorption rate of only 3.5 weeks of inventory in the GTA. Despite a 57% increase in new listings coming onto the real estate market. March 2021's absorption rate was even faster, with an average of 3,612 units selling per week, that translated to less than 3 weeks of available inventory!
Add to that a 5 year Days on Market (DOM) low of 10 DOM and the speed of the market has never been faster.
In terms of the condominium market, if you are looking for a bargain, you won't find it in the GTA. The very brief softening of condo prices in Toronto has passed and with sales activity surpassing even that of March 2017 – it's fair to anticipate renewed price acceleration for condos in the months ahead.
The average selling price increased by 21.6% and sits at $1,097,565.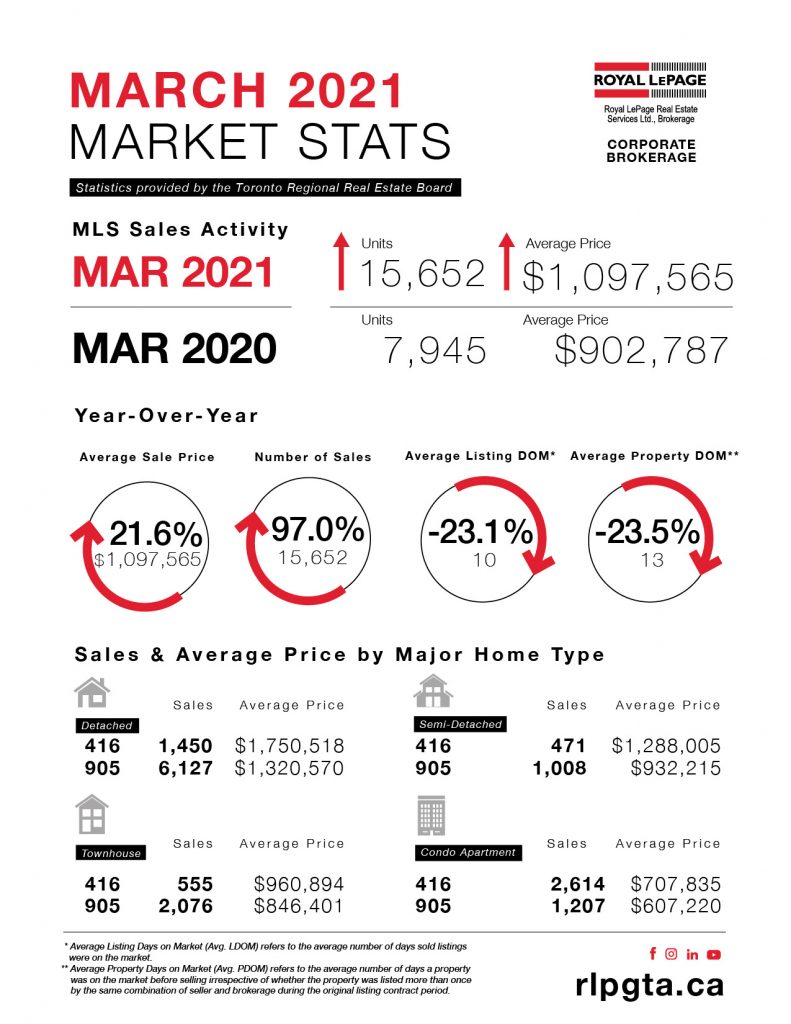 It is really the best time to be a seller and I encourage you to take advantage of these incredible price gains. Please speak to me about recent solds in your neighbourhood if you have been thinking about selling. I can tell you what your neighbours just sold for, in case you don't already know. We can talk about the steps involved in preparing your home for sale and what you need to do to get it on the market to wow the next set of buyers!
Be sure to watch for my update next month as we enter our third wave right in the midst of the spring market. As always let me know if you have any questions about your Toronto or Etobicoke neighbourhood.
Want to get updates delivered straight to your inbox? Sign up here to be notified once a month of the latest Toronto and Etobicoke Real Estate Market Updates as well as insider Buyer and Seller tips.