Mimico and New Toronto Real Estate Monthly Report
You've no doubt heard how HOT the real estate market is in Toronto these days. But what is it like in the Mimico and New Toronto neighbourhoods?
It continues to be a hot market in these neighbourhoods too. There was a total of 152 homes sold last month in January 2021. Of those 109 were condominiums!
January 2021 Sold Prices
Take a look at the average sales price for each home type in Mimico and New Toronto below.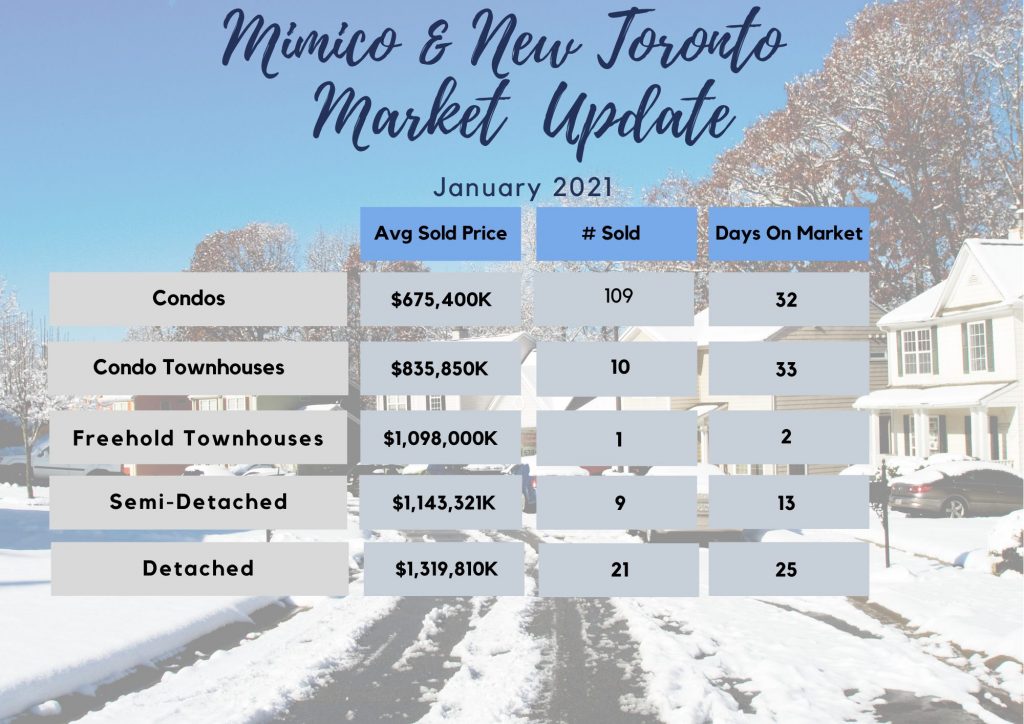 Have you been thinking about buying a home in Mimico or New Toronto and not sure what to do first?
If this is an area you have been considering, speak to someone who is knowledgeable about the area and can give you some of the insider tips on buying a property there.
I have been selling in this area since 2003 and would be happy to guide you through to the home you will fall in love with!
Even if you just have questions about the real estate market in general please get in touch with me. I am here to keep you informed about real estate activity in Mimico and New Toronto.
For more information about Mimico or New Toronto please visit my neighbourhoods page here.