How to Buy a Home in Etobicoke: 4 Tips and Tricks From the Inside
When you're ready to buy a home in Etobicoke, there are a few critical steps you can take to make a smarter purchase. Not only is your home one of the biggest investments you'll ever make – but you actually have to LIVE there too.
Make sure that this purchase isn't one you regret with my top 4 tips to buying a home in this highly desirable Toronto neighbourhood!
From what you can ACTUALLY afford to buy, to knowing when you shouldn't try to game the system, these tips will make sure that when you buy a home – you're getting the best deal you can.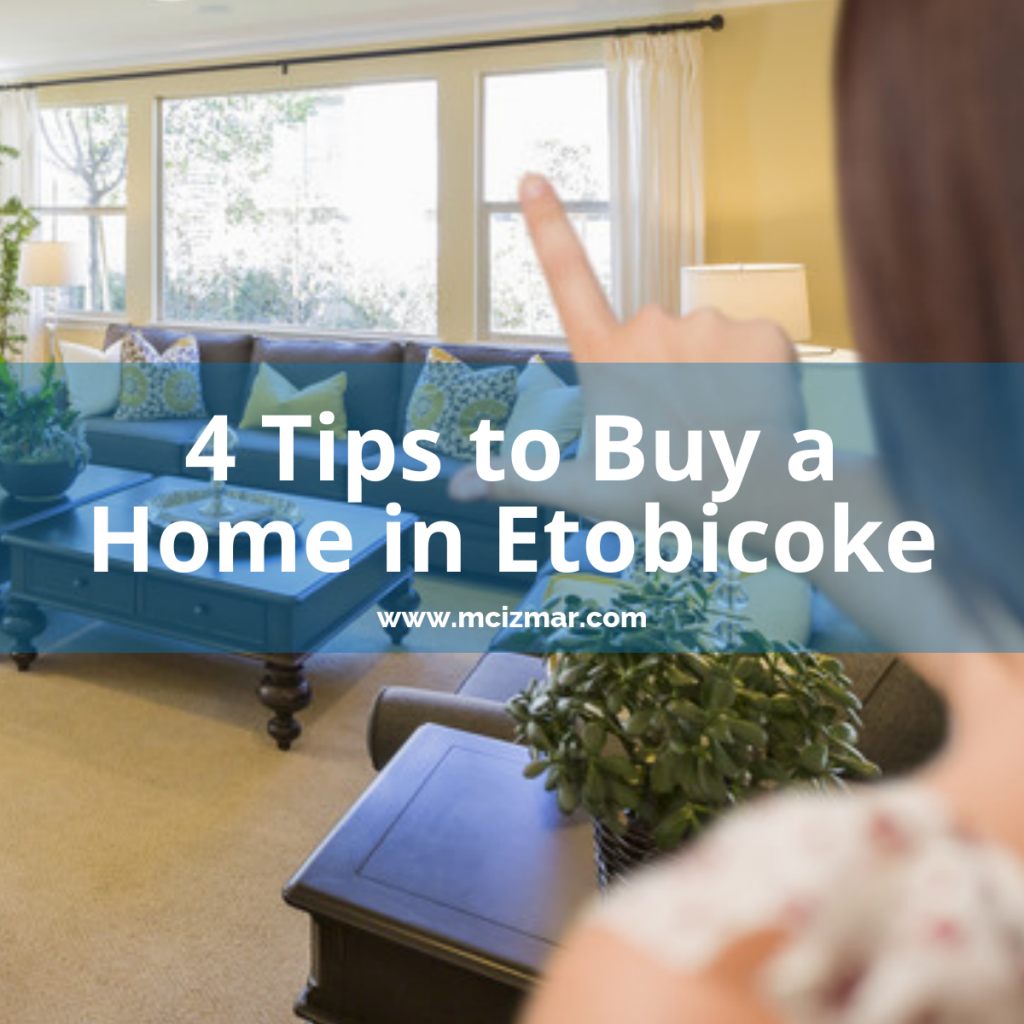 All right – let's talk about my 4 tips and tricks to buying a home!
Know your buying power
What is your buying power? It is the combination of your credit-worthiness and how much you can realistically pay for a home.
First, you need to understand the hidden costs of buying a home. You will need to save not only for the down payment of your home – which is typically between 10% to 20% of the offer price – but also for any additional transaction fees, such as transfer tax, PMI, title insurance, and legal fees. (Many buyers don't know about, or forget these fees – then end up facing problems when it's time to close!)
Then you need to know what you can realistically afford each month to understand how much house you can buy. Your mortgage rate will depend on your creditworthiness — if you have a high credit score, your lender will likely approve you for a lower mortgage rate, which can save you thousands of dollars per year in interest. (You will also pay off the principle much sooner!)
How much of your budget should go to your monthly home costs? According to SmartAssets, you can use the 36% rule as a rough guideline. This means that your monthly obligation shouldn't be more than 36% of your monthly gross income.
A loan professional can help you figure out how much house you can afford.
Fix Your Credit With the Help of a Loan Professional
According to CreditKarma, a good credit score is usually 720 or above. You want to clean up your credit as soon as you can, and definitely before you go to a lender for a loan preapproval.
When you apply for your loan pre-approval, you don't want to have anything to hide on your application. So don't lower your credit score by doing anything that will originate more inquiries into your credit. For example, don't open any new credit cards. Also, don't omit any debts or loans when you apply. If the loan officer discovers them in the application process, they may deny you a pre-approval.
Get a loan professional to check your credit score for you. A professional can give you a clearer idea if your score is in the 'good' range, or if you need to do some credit cleanup before getting a mortgage preapproval.
Work With a Knowledgeable Buyer's Agent
Do you understand what kind of market you are buying into? Even within a city's limits, there can be micro markets that are increasing or decreasing in value.
That's why it's important to hire a highly competent real estate agent who knows the specific market. You want to make sure that the professional who you're working with really understands what the market is like and will help you find the home that you desire.
How can you tell if your agent knows the market? See if they can provide you with a buyer's market analysis.
I always make sure that my clients have one of these. A buyer's market analysis report outlines which neighborhoods are still up and coming — with potential for increased property value — versus those that have peaked with inflated home prices. Having this analysis at your fingertips will help you know if a home's list price is above comparable properties so you don't overpay for a home.
Don't Try to Time the Market
Even in a hot market, there's never a perfect time to buy a home. It can take a while to know exactly what you like, and you may have to look at 10 or more homes before you can recognize what suits your lifestyle best. While you're shopping, take photos of your favorite properties and the details that you liked the best so that you can remember what you liked.
Another good reason to slow down the buying process: you might find a better deal if you do. Investigate expired listings. Expired listings may have gone off the market because they didn't get any offers at the listed price, so you may be able to underbid the original listing price.
When my clients area ready to start shopping, we always start with a thorough consultation. The more details I have about what you want, your lifestyle and your buying power, the better our experience together will be. As a real estate broker, I have the inside line on the industry, and often get information about homes for sale BEFORE the rest of the general public, which saves my clients plenty of time and money.
Call or e-mail me today to talk about even MORE ways you can make sure you get the best possible deal when you're ready to buy an Etobicoke home!